IC Lighting & Nākd Sausage
Another April, another 12 months behind us :)
Back in April 2015, IC Lighting received keys to this location, our set-up lasted just over a month and we opened the front door on 18th of May.
Due to Easter Holidays this year, we decided to have our celebration in April, but will probably have, let's call it, an "After-Party" in May as well :)
Our friends from Nākd Sausage have done another excellent job with their famous European recipes, and our carpark looked like a little Frenchtown restaurant, during the weekend. Lots of people came, the small tables at the front were constantly packed. We had guests all the way from Gold Coast and Noosa.
A great number of our builders and electricians arrived, sharing this special day with us. We usually see them in their work clothes and dusty hands, but this day these guys looked spectacular ;)
During this weekend every purchase in store was awarded with Half-Price meals, and if you spent $200 in store, you would receive a FREE meal. IC Lighting also offered some deserts on their counter to everyone that walked in, regardless if they were purchasing or not. Everyone at the centre was delighted to have the same food truck again at their site, and it will definitely develop into a Birthday Tradition.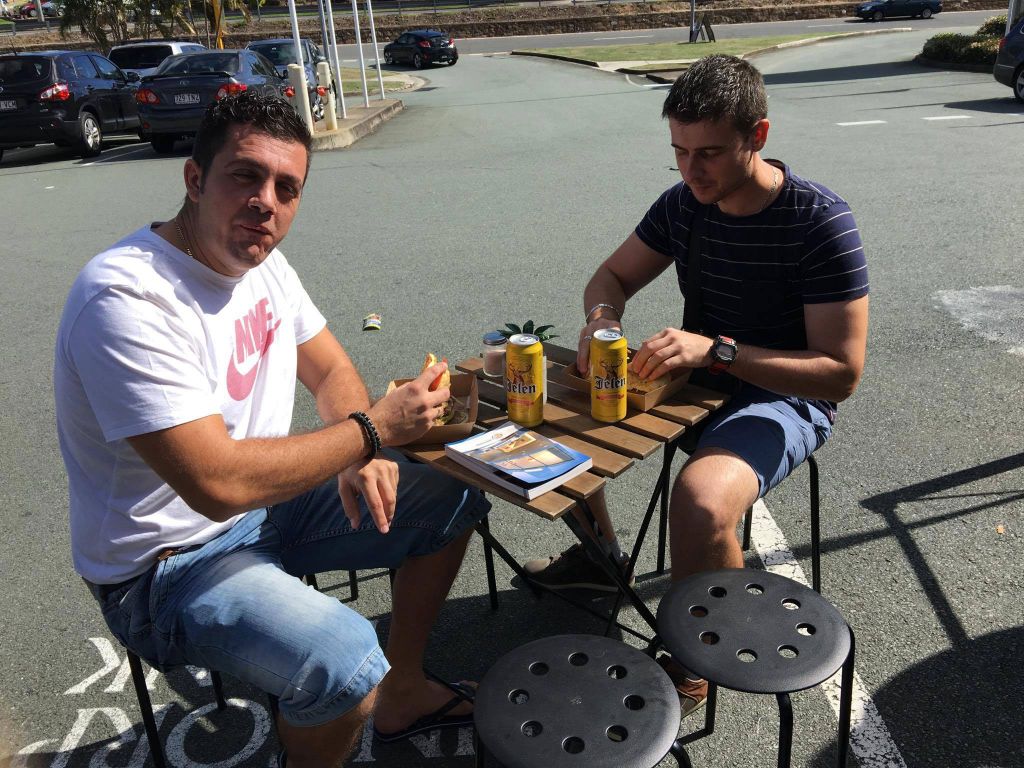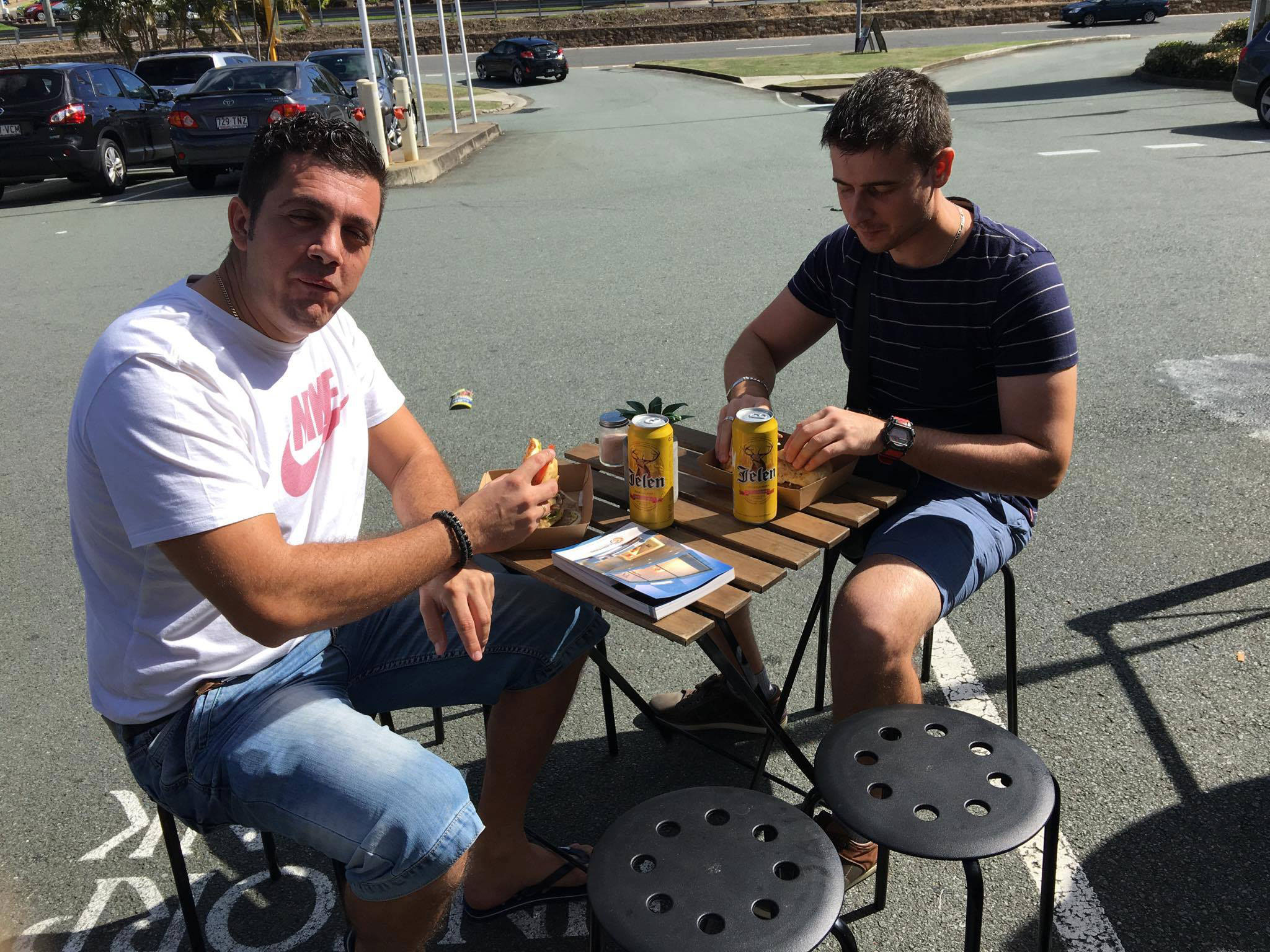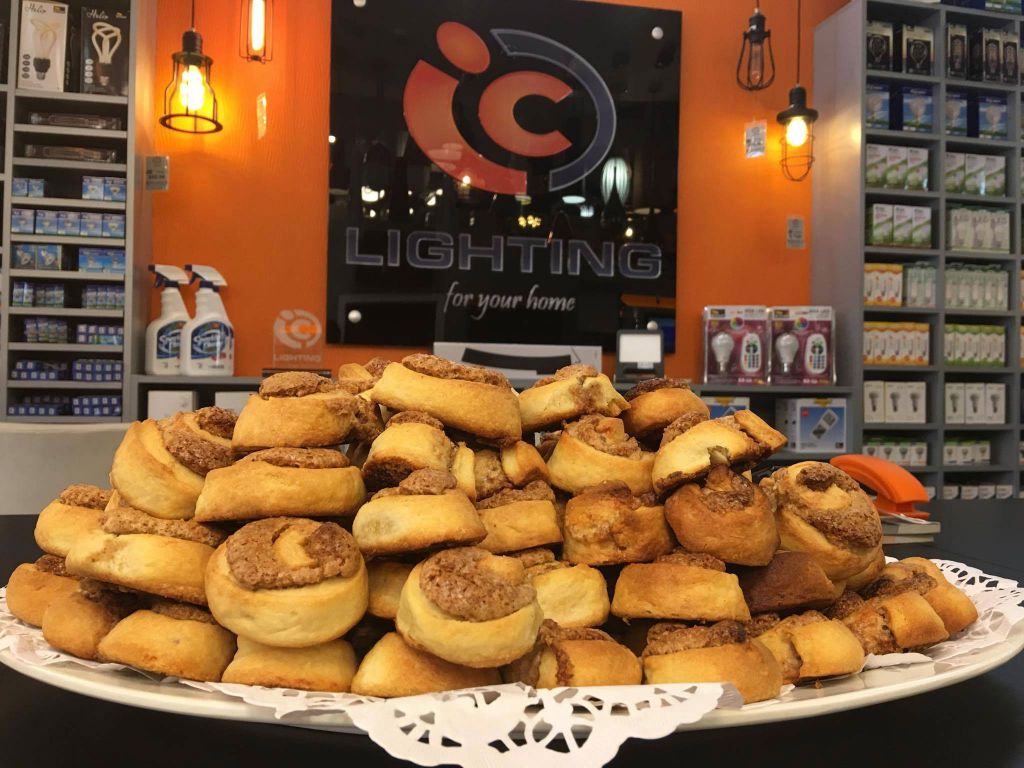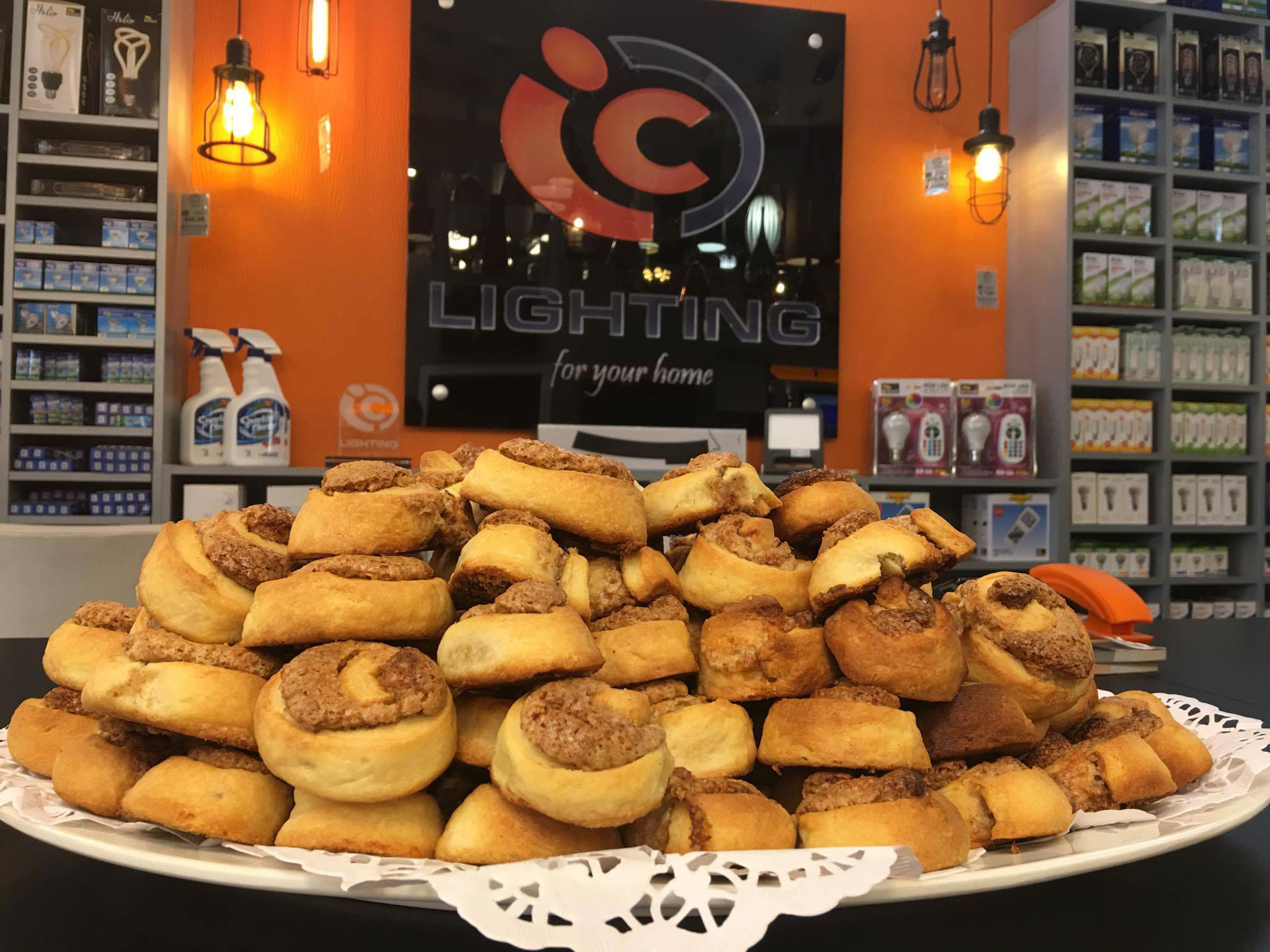 Great food and deserts were not the only thing offered at IC that weekend. Manager Ana says that great In-Store discounts were given during weekend, but that IC wanted to give something more to customers and locals, something more then a discount and great service offered every day. "Specialised food truck was a great idea for us last year, and this year it proved to be THE BEST THING we could give to our dear customers. The LED Downlight Special was flying out in boxes that day, and great number of new ceiling fans were sold.
At one moment we had a mini kinder garden in our shop, with around 10 little angels playing around, while the parents enjoyed their meals", Ana says.
Great family atmosphere… great enjoyment and experience for sure.
"We are looking at organising another similar weekend next month as well, and I really hope to see you there", Ana says with a big smile.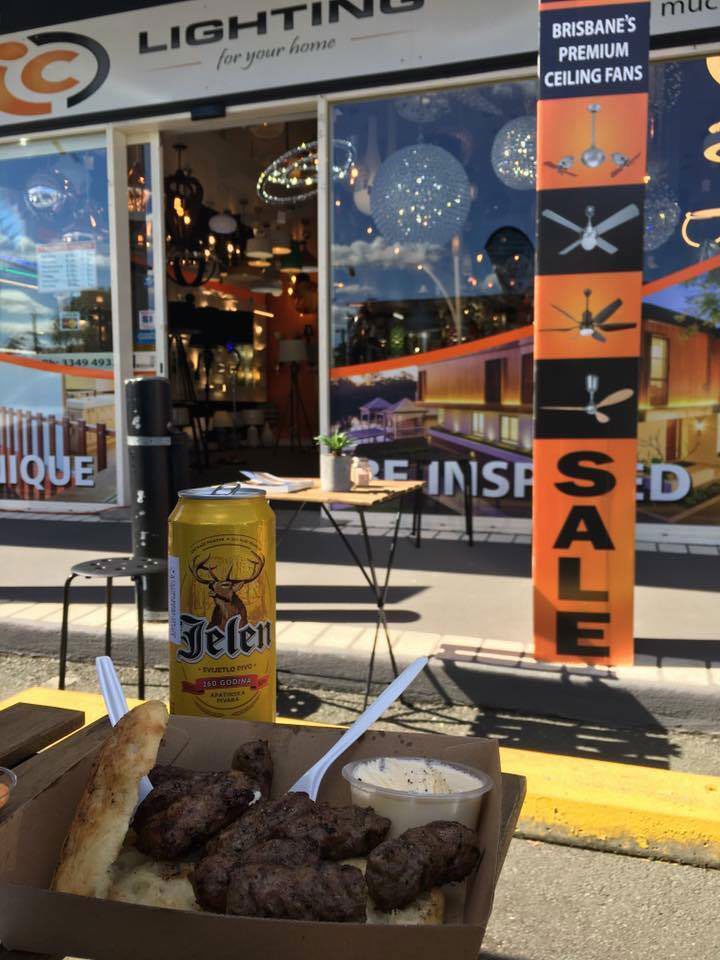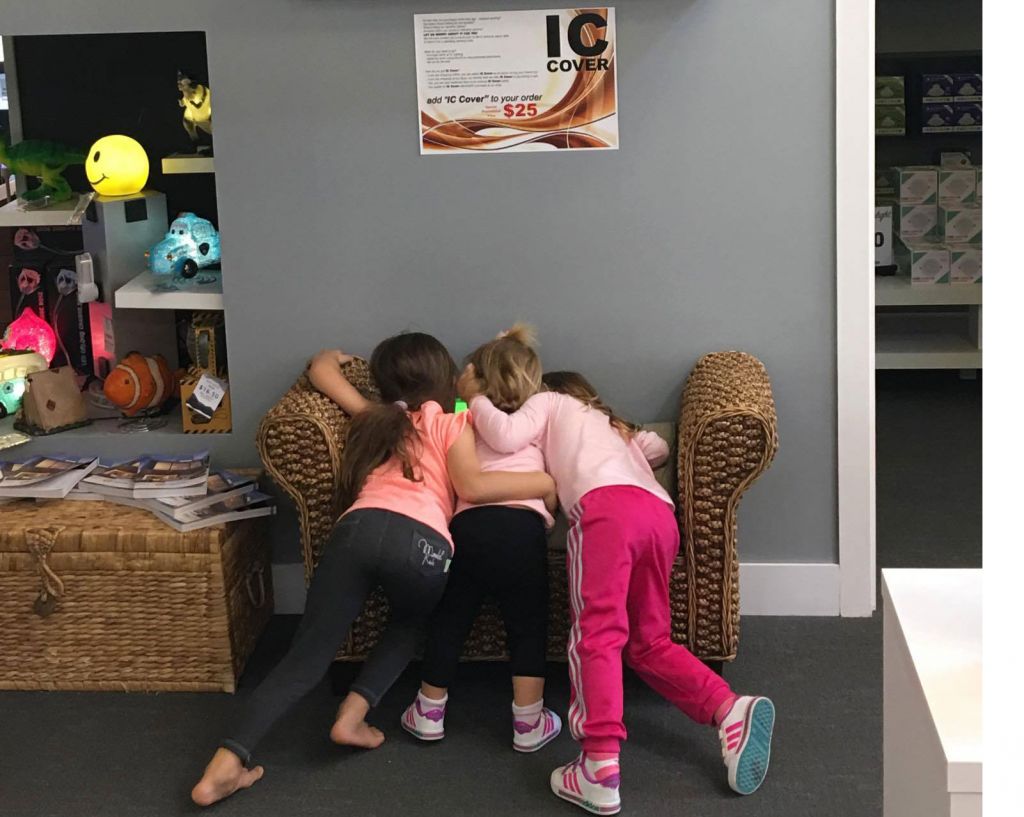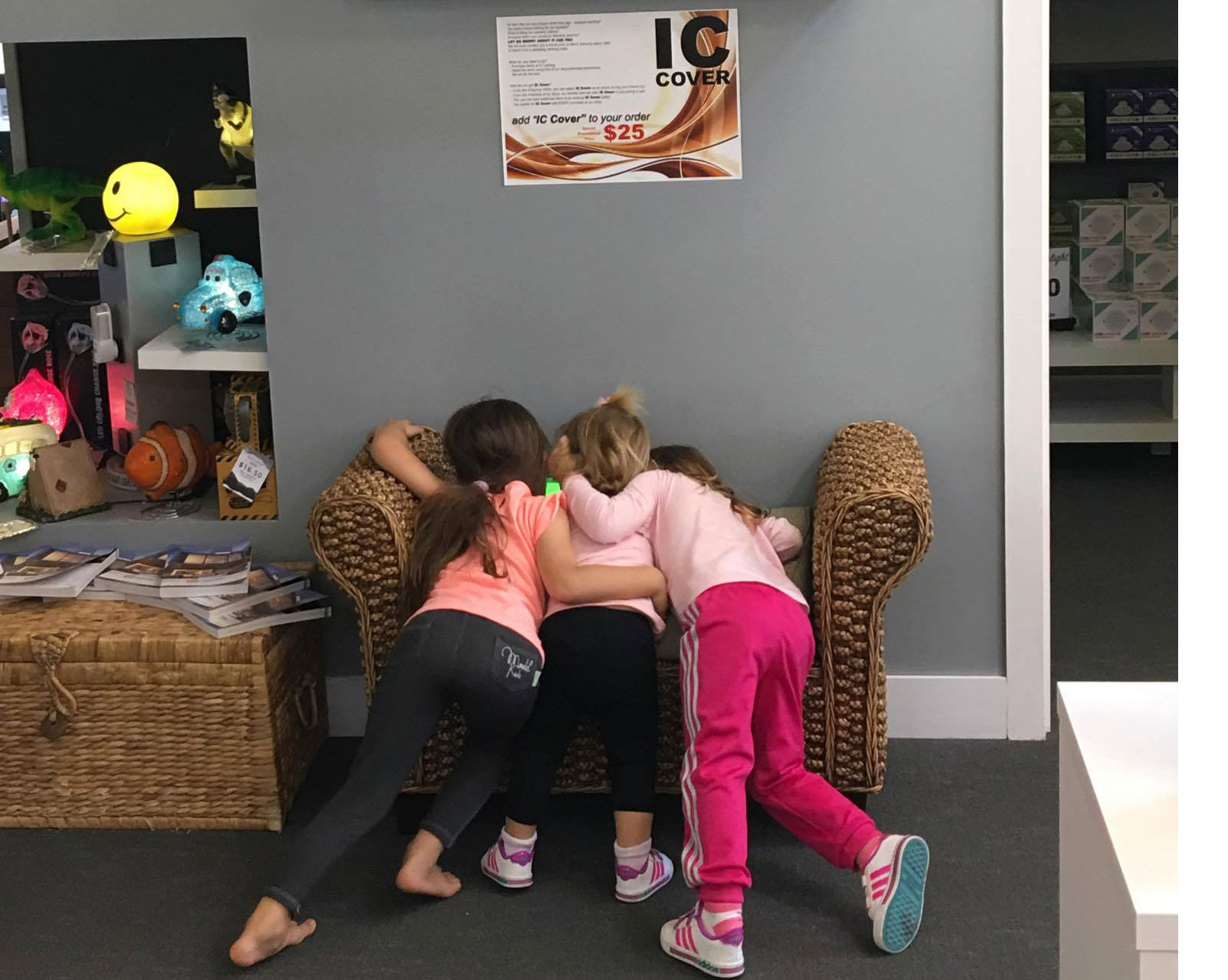 We would like to thank everyone that came that day, especially the ones that came with presents :)
(no, you don't need to bring any … but the Hodak cake was amazzzzzing)
:)
Happy 2nd Birthday IC